Lounge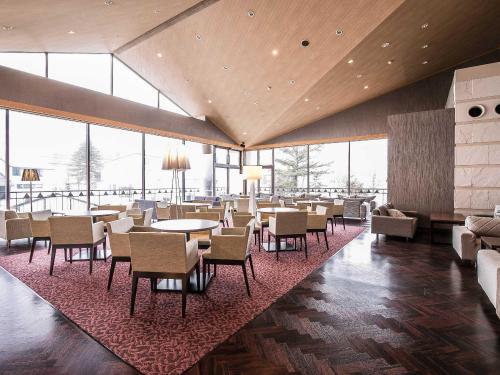 Enjoy a panoramic view of the Northern Japanese Alps from our lobby. There is a tourist information corner and a popular snack area. Tourist information can be obtained here via FREESPOT.
Banquet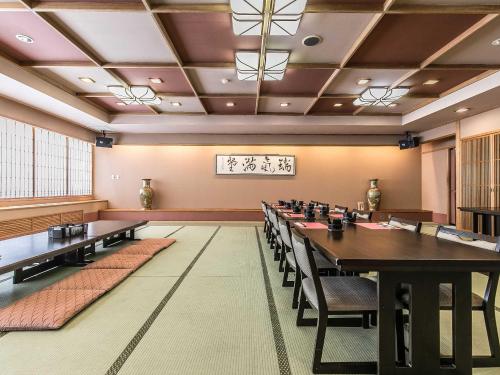 Our hotel consists of a 145 square metres banquet, available during lunch time and dinner time. Please make sure to book in advance.
The water bar
After taking a bath you can try various types of water recommended for fatigue, sore knees, and lower back pain.
Gift shop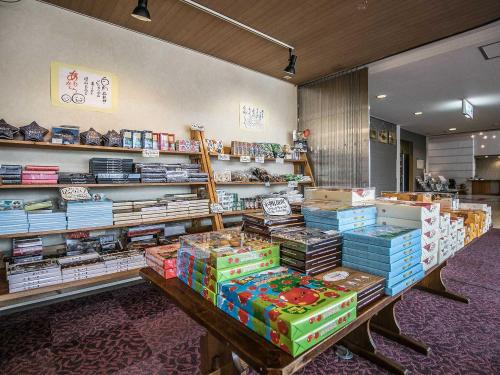 We have a small shop that you can buy some gifts for your family and friends. We also sell winter and other outdoor gear too.